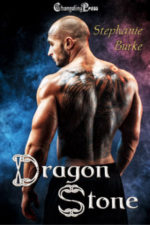 His Shining Majesty, King of the Dhrovish Throne, has one son, the Silver Prince Vulwin Valas who is a prince, a strategist, a warrior, and a… model?

In the human world, Prince Vulwin Valas is known as Win Arcarius, openly gay, very promiscuous, and one of the most highly sought-after models ever. To the Fae Realms, he is known as the Silver Shadow, the King's assassin, and someone not to be crossed.

A routine visit home suddenly becomes more complicated, and Vulwin finds himself with a new mate, a new enemy, and a future he never considered before with… a dragon.

Iffear comes to Vulwin at his most vulnerable, but as magical enemies and a plot to destroy the Dhrovish throne make themselves known, the newly mated couple finds themselves drawing closer together in order to survive.