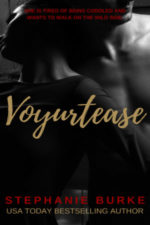 He is raw and untamed yet treats her like a lady.

She is tired of being coddled and wants to walk on the wild side.

It took one night of spying on her boyfriend to discover the wildness he tries to keep hidden, but could he stop treating her like a fragile hothouse flower and deliver the passion she saw during her voyurtease?