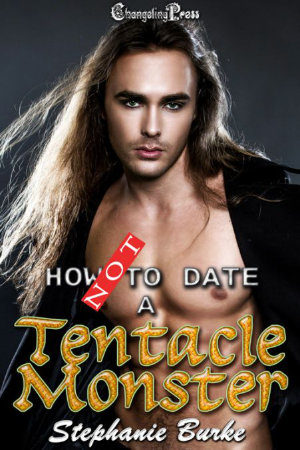 Title:
How Not to Date a Tentacle Monster
Series:
How Not To Date... #

10
Genre:
Paranormal Romance
,
Romantic Comedy
ASIN:
B0881Z1FT6
Pages:
58
Release Date:
May 22, 2020
Published by:
Changeling Press
Helios Ju has the perfect boyfriend. Peter has the perfect body, the perfect hair, the perfectly loving attitude… and about 20 cocks in his pants.

No stranger to bodies that don't fit the societal norm as an intersex person himself, Helios has no reason to fear bodies that are different. But now he has to come to grips with the fact that yes, there are aliens on planet Earth; yes, he is falling in love with one; and yes, his virgin alien boyfriend wants to trust him with all of his secrets.

After his disastrous past on Earth, Peter is frightened to reveal his true nature to his perfect boyfriend. But how can they have a relationship if there are secrets being kept? Peter is ready to give it all to Helios, but first he has to be brave enough to reveal the truth of what's in his heart as well as what's in his pants.

In the end, he hopes that his Helios is strong enough to understand that even Tentacle Monsters need love too.
Buy the Book: Changeling Press | Amazon | Apple Books | B&N | Kobo
Also in this series:
Excerpt
TBA