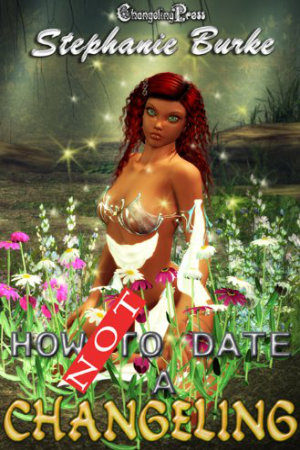 Title:
How Not to Date a Changeling
Series:
How Not To Date... #

8
Genre:
Paranormal Romance
,
Romantic Comedy
ASIN:
B00EHYH3TG
Pages:
63
Release Date:
2013
Published by:
Changeling Press
Disappearing chocolate, cries of ecstasy ringing out in the night -- sounds like a Changeling problem.

Lieutenant Colonel Taylor Martin only wants a place to rest and recover from his injuries in Afghanistan. But an eerie screaming filling the night makes him weary and curious. The one thing the ex-Marine can't abide is a mystery.

Cordelia Snow is a writer -- and a changeling -- and doesn't have time for foolish mortals. But when Taylor tries to win her trust with chocolate and baked goods, she can't resist the tall Marine with the bad limp.

But now that she has him, has shared her own dark past and learned of his own, shared the sensual delights and mysteries of their bodies, how can she ever give him up?
Add on Goodreads
Buy the Book: Changeling Press | Amazon
Also in this series: