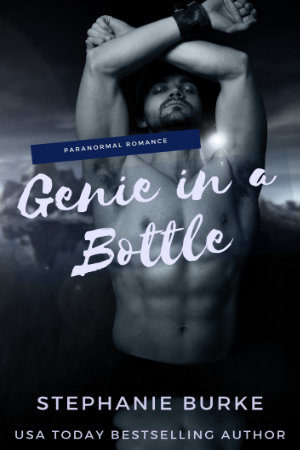 Title:
Genie in a Bottle
Genre:
Paranormal Romance
ASIN:
B085RBLHFD
Pages:
23
Release Date:
March 9, 2020
Published by:
Self
Cinderella in a sweatshop... Okay, it's really a junk shop, Kari is not exactly Cinderella and the ball is actually mating night. Her sisters suckered her into cleaning the storeroom when she would rather be out finding a partner.

A vigorous and profanity-filled cleaning of his lamp jars Lucas awake after a long sleep. Fascinated by the tough as nails, beautiful woman he grants her passionate passionate wish.

After a mind-bending night of pleasure and a severe lack of cleaning, Kari discovers that releasing this genie from his bottle may be the best thing she's ever done.
Buy the Book: Amazon
Cover Art: D. Renee Bagby